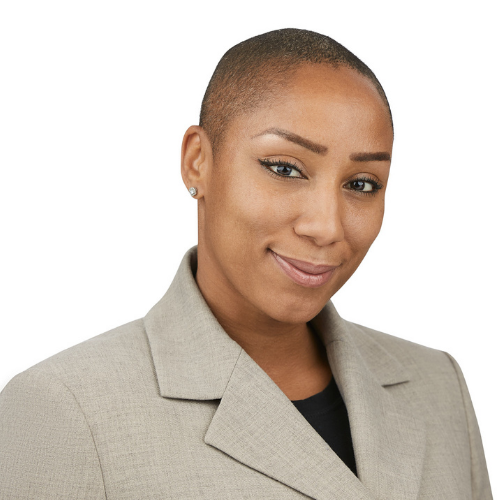 YEARLY REPORT
POWER OF NUMBERS L1
LIFE COACHING
Picolya Robinson, Psy. D
Licensed Psychologist
Adjunct Professor
CEO Nsight.Me Services LLC
My relationship with Sangodare first began with me getting a yearly report. I was shocked and surprised at what was revealed and it was more than just words. Sangodare broke down sooooo many things about my life, things I was currently working on, my career, and secret projects! I was shocked that he could see various talents and skills and projects I was working on just by looking at my chart and numbers. It was the confirmation I needed to know I was not crazy and was moving in the right direction.
My follow up calls left me even more confident in my abilities and comfortable with asking questions. I could tell this is his passion in the way he carefully explains in depth what my chart is revealing to me, most importantly I never feel rushed, or like a number in an assembly line. Each time it is tailor made; I'm given very specific guidance that was prescriptive for me. He is a master at various meditation practices, applying specific tones and affirmations, and essential oils to clear blockages. I followed the recommendations and reap the benefits!
Because of the interactions I had with Sangodare I wanted to know more and try to take my understanding to another level, and I took Sangodare's numerology class. As a result, I feel so much closer to my yearly numerology report (I still call with questions), but it has been so enlightening. I must admit I was really intimidated at first since I have no idea how all this works. I am the, read my horoscope and go type, but he explains things so well, and I was able to practice with assignments I was given and now I am much more confident and clear on what these things mean. The knowledge I received is priceless and I recommend taking this course if you too want a more in-depth understanding of your report.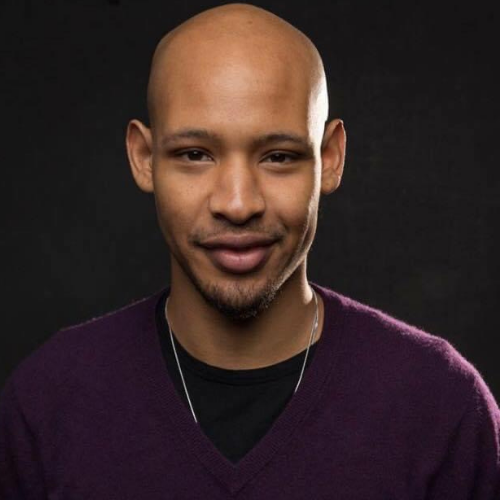 MEDITATION
OBI ABATA DIVINATION
Jonathan Louis Dent
Writer, Actor, Reiki Practitioner
NYU MFU 2015
Brown University 2009
Professor Sangodare Fagbemi is simply the best meditation teacher I've ever had. My introduction into meditation came by way of Paramahansa Yogananda, after reading his acclaimed "Autobiography of Yogi". 
I began studying the techniques prescribed by Yogananda and also began to incorporate more mindful meditation practices as taught by Zen Buddhist Monk Thich Nhat Hanh. I enjoyed these techniques, but I intuitively felt as though I was only scratching the surface of what was possible. 
After meeting Professor Sangodare, I soon discovered that my suspicions were correct! During our very first mediation session, Professor Sangodare led me in a guided meditation in which I experienced a level of stillness and quiet that I had never experienced before. I found it all to be especially exciting because the techniques that he taught me were not at all dissimilar from the ones taught by Yogananda and other great Yogis in the East, and I found his explanations to be much more accessible and aligned for these modern times we find ourselves in. 
Suddenly, techniques that I had been struggling with for years suddenly made more sense and an entire new world of possibility opened for me with my meditations. Professor Sangodare has given me a different meditation to do with each of the different chakras within the body, and I can't emphasize enough how transformative these meditation practices have been. 
I would highly encourage anyone interested in learning about meditation to learn these techniques, and even if you already have a meditation practice, Professor Sangodare's knowledge and expertise about the energy centers within the body will undoubtedly take your practice to the next level. 
Professor Sangodare Fagbemi's course in Obi Obata divination is simply next level. The method of study that Professor Sangodare possesses was taught to him by the late Oluwo Dr. Afolabi A Epega, whose lineage goes back many generations in the Ode Remo region of Nigeria. 
'During the course, I learned how to read and interpret the 9 different Obi formations, and Professor Sangodare also taught me how to incorporate the 16-single leg Odus into the Obi Abata interpretations as well. I have been truly amazed at the level of precision and accuracy that comes through the Obi.
Professor Sangodare has given me the confidence to use my Obi as a way to commune with the energy within and around me, and every morning when I wake, I use exercises given to me by Professor Sangodare to help me become more aware of the consciousness of the given moment.
Studying Obi Abata with Professor Sangodare has not only deepened my understanding of divination, but also of the great complexities and mysteries within the spiritual practice of Ifa.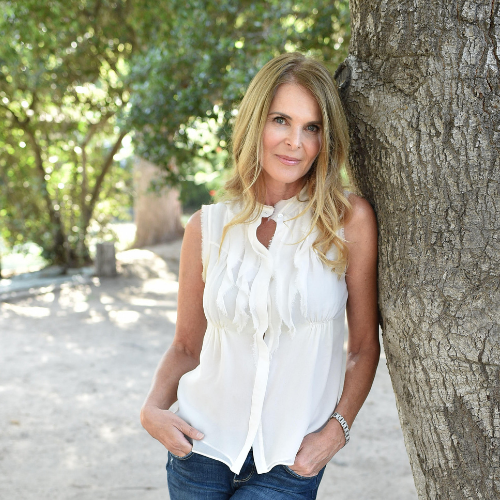 MONTHLY IFA READING
Catherine Oxenberg 
Actress of Dynasty
Author of Captive:
A Mother's Crusade to Save Her Daughter from a Terrifying Cult 
"I have had the pleasure of knowing Chris for 7 years. He is truly a gifted teacher. He draws upon a mastery of many different ancient wisdom traditions. It is his ability to consolidate all this knowledge that makes him such a unique guide. I value his depth, his interpretation, and accuracy in terms of preparedness of life.
Chris has helped me through some very challenging periods and the support that he has given me has brought me stability, strength, and resilience - and overall joy!"
Photographer: Stewart Cook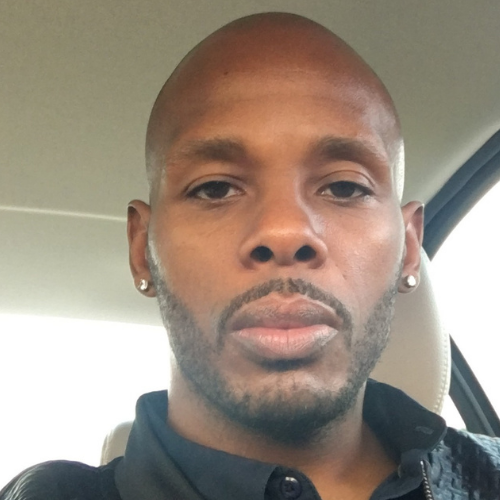 ASTRO NUMEROLOGY REPORT
POWER OF NUMBERS LEVEL 1
POWER OF NUMBERS LEVEL 2
Jimmy MacIntosh
Contract Specialist
Multiple people recommended Baba Dare to me almost a year ago. They were ranting and raving about how life change his numerology and astrology report was. I am a natural born skeptic so it took me awhile before I contacted him.
I was totally blown away by the insight he had into who I was, my strengths, my weaknesses and most importantly for me what I came here to do. He was able to answer every question I have ever had pertaining to myself. He was able to give me a sense of purpose and direction. I have listened to the reading he gave me many times and I am still coming away with new things that I missed all the times before.
I have recommended Baba Dare to friends, families and co-workers and everyone that has listened has come away with the same reaction as I have. Everyone needs the information he has to offer and I highly recommend it. 
After getting a numerology and astrology reading from Baba Dare I was intrigued to learn more about how it all walks. To my pleasant surprise, I learned he also taught numerology and astrology. So far, I have completed The Power of Numbers Level I and I almost done with The Power of Numbers Level II.
The classes are online so they are convenient and he is a wealth of knowledge. I have a Master's degree and the quality of the classes and his teaching style are on par with any classes I have taken in college. I have looked elsewhere in trying to find similar information in a comprehensive manner and I just could not find anything close. If you are interested in numerology and astrology, there is no better place to learn than Baba Dare.
-M.McIntosh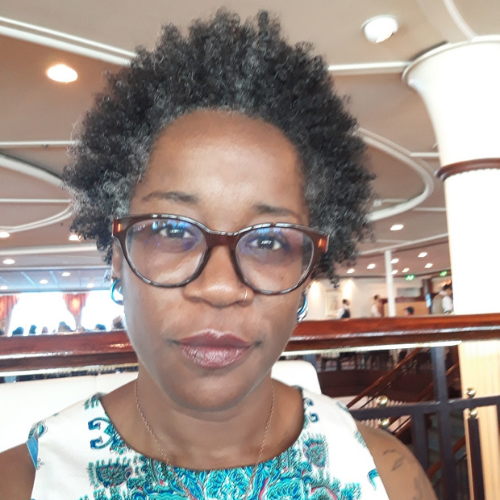 CHRIST SEED REPORT
YEARLY REPORT
MONTHLY IFA READING
Keisha Hubbard BSN, RN, Healer
I have been working with Sangodare Fagbemi for almost 8 years now on my spiritual journey. Starting with a natal numerology reading, Sangodare provided accurate information that help me begin to peel back the layers in discovering who I am and my purpose here in this lifetime.
Since that time, I have received the yearly numerology report and reading, as well as monthly IFA readings. Sangodare's divinations are conscious and connected and truly resonate with messages I receive from Spirit, my Ancestors, and my Guides. I have learned so much about Self and the Universe. Sangodare's readings have been instrumental in that! 
My latest service from him is the Christ seed report. I've been using it throughout the month to align myself with my optimal energetic moon cycles and I am amazed with how tuned in I feel! Sangodare has also been generous with his knowledge of crystals and essential oils to compliment my own studies as well as adding new elements to my knowledge base such as his knowledge of Ayurveda, meditation, and Reiki.
I give thanks! I am ever grateful that he is using his Spirit given talents and blessings and sharing them with the world. I look forward to continuing to work with and learn from Sangodare Fagbemi. It has truly been a blessed Journey! 
Asé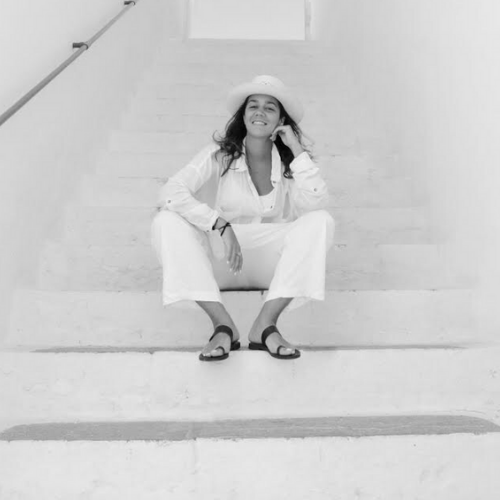 MONTHLY IFA READING
Hanna Beṧirević
Filmmaker
Born is Sarajevo, and now living in Mexico.
I met Sangodare at a Ifa workshop in Mexico. I've been working with Sangodare for 3 years now. I'm so lucky to have crossed paths with this man. His methodical technique and his passion for helping people find their real path in life is incredible. 
He has opened my mind and heart to reading nature in ways I've never thought I could. I've been doing the monthly readings for years and I find this especially helpful. He tells it like it is when things are hard, and I think for a teacher of life that is so helpful. There have been moments where his guidance has averted me from danger, and he continues to do so until this day.
There is a lot to learn from Ifa and a lot for me to learn from him still. But the most important thing is that he is a good person always guiding you to light. There is a lot of magic in his teachings. Whatever degree or level you're on in your spiritual path, he is your guy!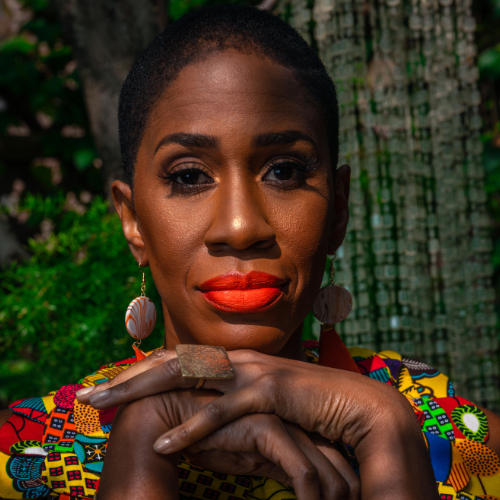 POWER OF NUMBERS L1
Simone Arthur 
Spiritualist | Medium
During the mid-summer of 2020 I was introduced to Ṣàngódaré Fágbèmí. He was a guest lecturer for an online workshop on Orisha.
He presented on Numerology and based on that presentation I decided to register for his Power of Numbers Level 1 course. Baba Ṣàngódaré class was dynamic, thought-provoking and intense. I learned a lot.
He is knowledgeable on African spirituality and is astute on showing how all the practices tie together. I left every class floored. For me, numbers were all about my income. Now I know it can speak to my past, my present and my future. I have registered for part 2.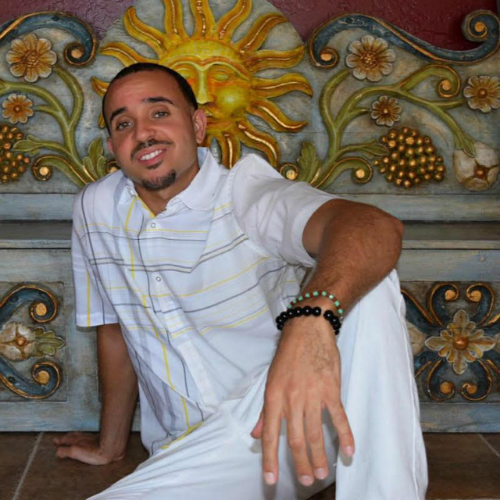 NUMEROLOGY REPORT
Kyle J. Johnson
The numerology reading I received from Baba Sangodare was the most meaningful and insightful reading I have ever received on my spiritual path. It provided me a different perspective to understand the events that occurred throughout my life, gave confirmation and greater detail of my life's purpose, and provided a blueprint to follow in order to be in alignment with my highest good. 
Receiving this reading allowed me to make some important changes in my life during a time when I did not know which way to turn. If you are seeking important information about your life's purpose, past, present, and possible future, I highly encourage you to schedule a numerology reading with Baba Dare.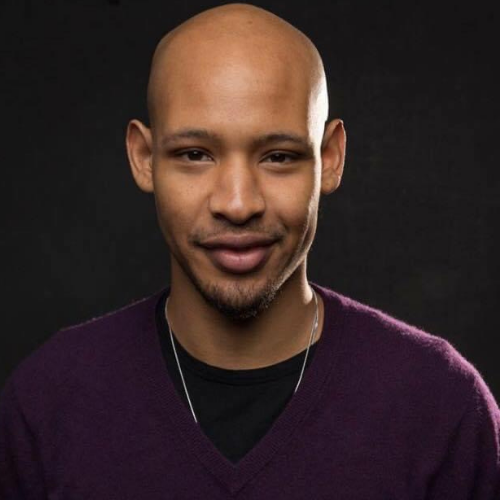 POWER OF NUMBERS L1
Jonathan Louis Dent
Writer, Actor, Reiki Practitioner
NYU MFU 2015
Brown University 2009
I recently completed Professor Sangodare's Power of Numbers Level 1 course and it was truly an incredible experience. I came into the class with a very limited understanding of numbers, and I'm leaving it feeling more than capable of creating and analyzing not only numerology forecasts for myself, but also for friends and loved ones. This massive growth can only be attributed to the teaching abilities of Professor Sangodare.
He knew coming into the course that I was proficient in astrology, and Professor Sangodare often broke down concepts within numerology in such a way as to illuminate the similarities between numerology and astrology. As the course began, Professor Sangodare established a detailed foundation about the history of numbers and the civilizations that brought them into being. After learning the historical context upon which the science of numbers was built, Professor Sangodare began to teach me about the energetic signatures of numbers.
I began to understand their different personalities and as the course progressed, the layers of detail and analysis continued to get peeled back as we explored various categories such as: Life Path Numbers, Expression Numbers, Personality and Soul Urge Numbers, among others. One of my favorite exercises during the course was when Professor Sangodare gave me the numerology charts of famous leaders and celebrities, without telling me who they were. I was tasked with creating a personality profile based solely off their numbers, and after doing so, Professor Sangodare revealed to me their true identities and I got to see how closely I was able to capture their essence.
This is just one example of how Professor Sangodare was able to teach me through real life application, which is always the most effective and impactful. To any student looking to deepen his or her understanding of numbers and the energies of the universe, I can't recommend this course enough.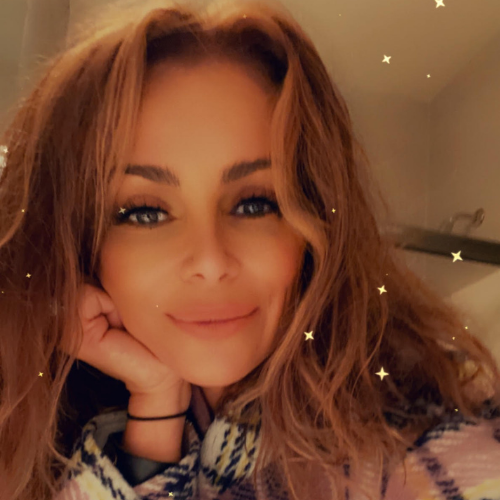 MONTHLY IFA READINGS
Dijana
My friend recommended I call Chris for a reading and I am happy I did! The first reading I received from Chris I was shocked at what he told me. As the months passed by, I could not believe how accurate he was, it blew my mind! I get a short monthly reading now to help me stay on the right track and give me a peace of mind.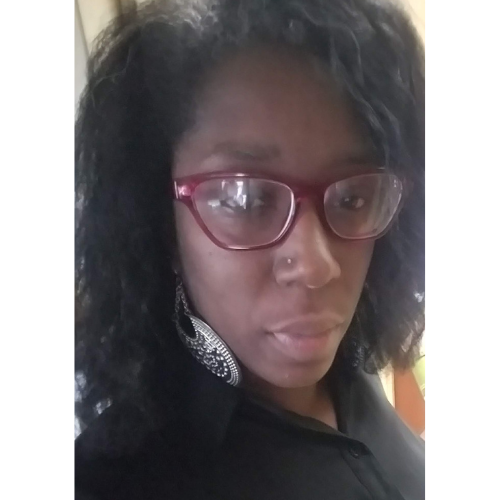 MONTHLY IFA READINGS
ASTRO NUMEROLOGY REPORT
CAMERON W.
Chief Sangodare Fagbemi is a phenomenal diviner and our sessions have given me clarity about my divine destiny and my purpose. Baba Dare has nurtured my character development and assisted me in preparation for this critical transition period by providing esoteric tools to overcome challenges and deepening my connection to my ancestors.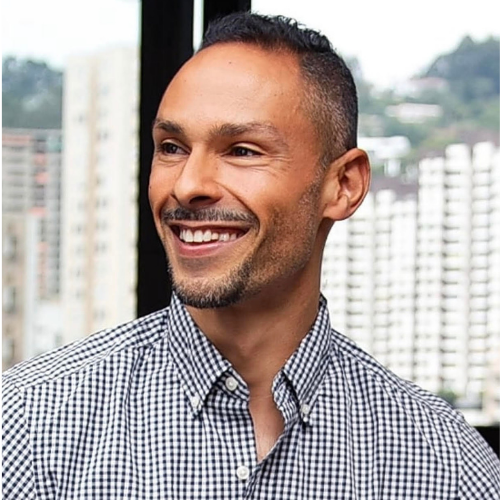 ASTRO NUMEROLOGY REPORT
Jewel Love, MFT
CEO, Champions Corporate Mental Health
Baba Dare put me on my life path 12 years ago. After years of searching, confusion, failing out of USC Film School, and even considering ending my life, I met Baba through a recommendation. With little remaining hope left for my life turning out well, I purchased his life path ( numerology reading) services. The whole thing took less than an hour. In that time, he told me things about my life path, that I had never ever considered before.  
Thank you, Christopher Brown aka, Baba Sangodare Fagbemi. Although at the time I wanted to become a filmmaker, he said that I was to become a healer, a spiritual teacher, a counselor. And that in order to move forward in life I needed to heal my negative family karma, to embrace the masculine healing principle within (this is a spiritual concept of healing one's relationship with manhood. I took his advice and stepped consciously onto my life path. Today, as a psychotherapist, with improved family relationships, and as a performance artist, I am more confident, happy, clear and empowered about my unique life path than ever before. I am forever grateful for his clarity. I want you all to access the tools that have changed my life.
As a therapist, it would take me months or years, and thousands of dollars to help you clarify your unique life path, whereas his life path services can help you achieve clarity within ONE HOUR.  
So, to everyone I know, I recommend his life path services to you wholeheartedly.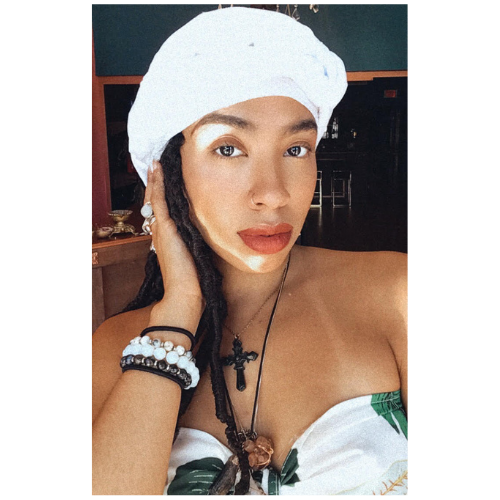 POWER OF NUMBERS L1
Sasha Schaafe
Artist/Herbalist/Intuitive
I've always been a person who sees the connections between all things/beings. I feel as though I've had an affinity with numbers since, I was a young child. I remember noticing a pattern amongst them through cyclical & formulaic understanding, simple arithmetic to advanced calculus. But each individual digit would speak a particular energy to me. 1 reminded me of the Sun — with its nature of standing out, giving life & being self-sufficient. 7 - deeply spiritual, introspective, magical & analytical. I recognized this communication through them early on and acknowledged the connection to all things/beings through this language.
Baba Sangodare/Christopher Brown entered my life at a pivotal time when I was learning introductory information about IFA. He was a guest teacher that day and his teachings struck a distinctive chord within my spirit. He spoke of "Understanding the One through the Many." I knew he spoke my language and I was elated that he'd come to teach within another language of mine, Numerology.
His methods were unorthodox and deeply truthful, with respect to historical and cultural context. Upon taking his Level 1 Numerology course, I'd learned so much about numbers' origins and their ethnological uses. I quickly observed the co-opting style of Greek adaptation & had my mind broadened to the idea of where the study truly came from.
I bring this all up to say, that he helped me develop new sight for a subject that I naturally had a talent for recognizing. He saw that rosebud in me early on & fostered this blossoming understanding with me by way of co-creating curriculum based on what I already knew, refreshing teaching styles. We went through the basics, of course, but he adapted to my learning by meeting me where I was.
For that, I am truly grateful. I further learned how to calculate all core numbers and everything from Life path numbers to Pinnacle quarters to Karmic lessons to Essence cycles. I learned how to see the associations between them all and apply them practically to myself first, thus being able to apply them with any person I would do readings for thereafter.
The education he imparted has been invaluable to my Divination offerings for myself, my family and community. I have greater confidence in my observation of the nature of numbers, and with that said, I deeply endorse the collaboration with Baba Sangodare to either activate or deepen anyone's Numerology practice. He shows up where you are and with great knowledge, understanding, thoughtful consideration & fervor."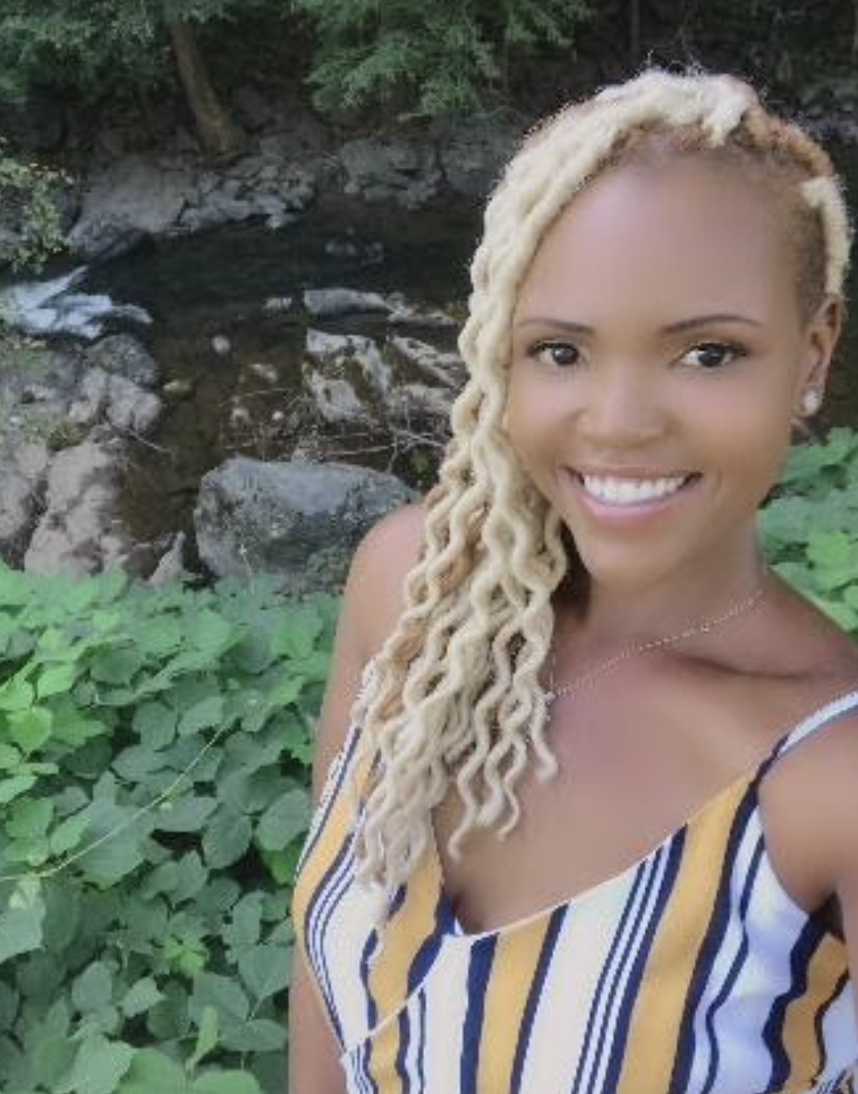 CHRIST SEED REPORT
POWER OF NUMBERS L1
ASTRO NUMEROLOGY REPORT
Dara Nanyamka
Owner, Classique Integrated Wellness
Chief Akansanmon has a phenomenal talent for supplying spiritual insight with remarkable accuracy.
He effortlessly merges the complexities of cosmological science, mathematics, spiritual mythos and cultural nuance, while servicing each client. His presentation of the information is delivered in a distinctive blend of "matter of factness" and relatability. The result is the emergence of a reading, report or protocol that is as unique as the individual it regards.
The most insightful service I obtained from Chief, was my personal Christ Seed Report. It provided extremely detailed and reliable information. It has enabled me to progress in both personal and business endeavors in unfathomable ways. 
MONTHLY READING
Tanya Rozenthal
Somatic Sexologist
Sexual Healer
Systemic Trauma Therapist
I feel so much gratitude for meeting Baba Sangodare with teachings in 2016 in Antwerp, Belgium. The dimensions of IFA wisdom became to be the most trustful source for my path as a healer and woman.
The guidance and work Baba Sangodare is providing with his readings are the most clear, precise, ethical, transformative and potent support I ever had in my life. This kind of support makes my life and healing work journey rich, expansive and grounded.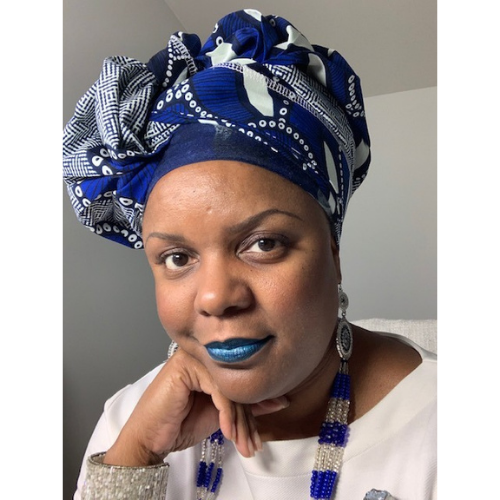 POWER OF NUMBERS L1
Iyanifa Ifatosin Omiyẹmi Fayemi Akanbi
Associate Professor of Theatre and Africana Studies
W. Taylor Reveley, III Interdisciplinary Faculty Fellow 2018-2021
Director, Program in Africana Studies
William & Mary
Chief Sangodare is a brilliant master teacher. His courses on the science of numbers are a must and insightful learning opportunity for anyone looking for courage to use numerology and other ancestral technologies in ways that will make order out of chaos and give clarity where there is none. I would especially recommend the course for diviners of sacred systems to make for a more enriching and nuanced reading for clients.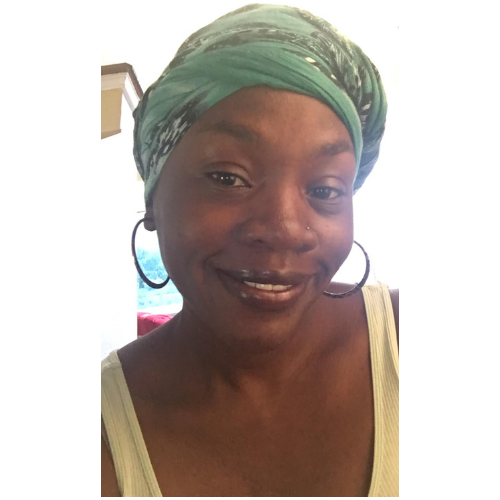 NUMEROLOGY REPORT
Terrilyn Batiste
Teacher, Technology grades 6-12
I remember my first numerology report & reading I got from Baba Dare. Actually, it was a snippet into my actual reading. He asked a couple basic questions and began rattling off major life events I had experienced since birth up until that point in time. 
The information was SO on point. He brought things to my attention I had forgotten or repressed; though, I denied, he was correct. He told me, "Think a little harder, I know what these numbers say … and THIS it what it says …" Needless to say, later that evening I "remembered", my heart nearly sank to my feet. 
After that moment, he did not have to convince me of his knowledge, understanding, and expertise in the study of numerology. It is amazing how the very simplistic or crazy names we were given at birth, along with our birth date, tells our entire story. 
What we do with that information is up to us. It is also incredibly life affirming, especially when you are on a quest to do to what you are supposed to do and be who you are supposed to be, and live how you are supposed to live. Spirit has a wonderful way of giving you exactly what you need at the right moment to move to the next level.  
Truly, Bab Dare, is an awesomely intelligent, spiritually insightful, and just an all-around cool dude.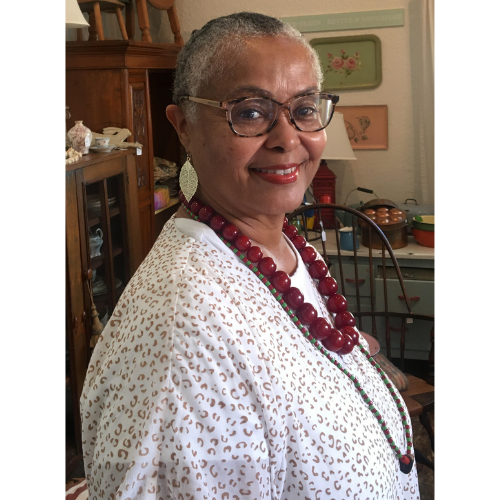 CHRIST SEED REPORT
Andretta Mackey Lasanta
Over 15-year practitioner of spiritual system IFA
Recently retired Energy Industry Supply Chain Management executive
Current owner of Revive – a vintage home décor & more brick and mortar/online shop in
Houston, TX.
I have come to believe between the day I was born and the day I die, there is nothing in between (for me) that I cannot change. Additionally, I have learned the energy around my process of making change can be heightened at certain times of the month. I have used Baba Sangodare's Christ Seed Report for about 10 years, and I have experienced amazing events/changes when I have prayed/meditated following guided practices provided by Baba Sangodare in the report. I call this my special time of the month.  
On more than one occasion I prayed for wealth and abundance during this special time and within a day or two won cash awards in door prize drawings/stock awards at work. My most memorable event was related to a health issue that puzzled me and my physician, therefore a medical procedure was ordered to investigate. I "intentionally" scheduled the procedure during this special time and again prayed and mediated before the event. Though frightened, I went into the procedure with confidence that I had done my prayers/meditation for a successful outcome. I had chills when the results were shared with me there were no issues, and everything was normal. The icing on the cake was the symptoms ended. 
Possibly the most important bit of information that I can share regarding this practice is to "trust" what you are doing (the process) and pray with sincerity. Do not look at or treat this ritual as a quick fix and walk away with doubts. Peace